Site Research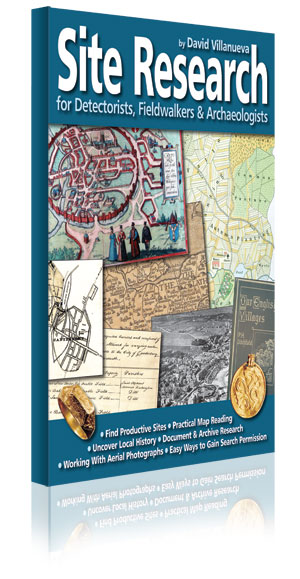 Site research, it seems, is one of the more neglected aspects of our hobby. Why should one field be productive of finds year after year and yet the next field be totally barren? The answer is past human activity, and David Villanueva shows in this book simple ways, through map and document research, how to locate such activity.
Click here to see sample pages from the
book

£20.00 Free Shipping in Uk
Payment Methods

PayPal, Cash on Collection

Returns Accepted

Yes

Returns Policy

Retruns accepted within 14 days, in the same condition as sent out. Buyer must pay return postage.
Item Location

BH21 2DY, Dorset, United Kingdom

Ships To

Worldwide
Postage Calculator
Select Country

Zip/Post Code

Quantity
Pick-ups

Buyer can pick-up

Shipping Instructions

1st Class Royall Mail
Public Questions
There are no messages posted.
You need to be logged in to ask the seller a question.
Click here to login